How do I pay for the car?
PAYMENT INSTRUCTIONS
&

RULES
Balances Due may be paid by Bank Wire Transfer, Cashier's Check or Money Order only. We do not accept Personal Checks and Western Union payment methods.
If you reside outside the United States and/or cannot make payment on time, either arrange to prepay the full amount before submitting your offer, or be prepared to acquire daily late fees.
RideSafely charges a flat fee of $299 for all vehicles over $1,000.
$85 Documentation fee applies to every vehicle purchase, which covers necessary title transfers and mailing.
There are also insurance auction fees which vary with the vehicle purchase price, auction type and location.
Each listing has a calculator built-in so our users may calculate the insurance auction fees and our standard fee.
The customer must pay the balance due in full no later than 2 business days from sale confirmation notification.
Once an offer is accepted by Insurance Auction, we send a Sale Confirmation Notification via e-mail to the customer and update the customer's invoice on RideSafely.com.
The customer is responsible for checking his updated invoices (by selecting "My Account", then "My Transactions") and e-mail.
All accounts with payments after the specified due date will be charged a Late Fee of $100 per day per item.
If a vehicle is not paid within 2 business days of the invoice, it will incur $100/day late fees.
If a vehicle is not paid within a week, vehicle will be re-listed, your account will be suspended, and your deposit will be forfeited.
Insurance auctions will store any item you've purchased up to 4 days beginning from the day the vehicle was purchased (4 calendar days) at no charge.
After that, you will incur a $25 – $50 per day, per item Storage Fee, including weekends.
If the vehicle is not picked up within 2 weeks from the auction date the Insurance auction has the right to consider the vehicle abandoned and to resell it without further reimbursement to the customer, so PLEASE MAKE SURE YOUR VEHICLE IS PICKED UP ON TIME.
If required (usually for inoperable vehicles), the customer will be charged a $20 Forklift Loading Fee.
ACTUAL loading and storage fees can be paid by customers upon pickup directly to the auction.
Customers may also pay storage and loading fees to RideSafely and we will pay the insurance auction.
IF THERE IS A BALANCE ON THE ACCOUNT, YOUR VEHICLE WILL NOT BE RELEASED. WE DO NOT CRATE OR PROVIDE PALLETS FOR ANY ITEMS.
The customer may pick up any item in person at no penalty.
Most customers hire a transportation company/broker to facilitate the transport of their vehicle – we recommend HaulMatch.com – Car Shipping Services.
If you have any additional questions, please do not hesitate to contact us at (215) 289-0300.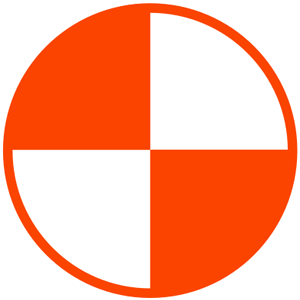 Thank you,
Team RideSafely.com
feedback[at]ridesafely.com
February 24, 2016 94960 RideSafely.com
Payment
163
out of
192
found this helpful
Tell us how can we improve this article?
Need Help? Ask a Question.
https://auction.ridesafely.com/images/2017/06/ridesafely-com.png
0
0
RideSafely.com
https://auction.ridesafely.com/images/2017/06/ridesafely-com.png
RideSafely.com
2016-02-24 19:35:56
2020-02-07 08:54:51
How do I pay for the car?